Penalties & Interest
IRS Punishments
Fighting Against Penalties and Interest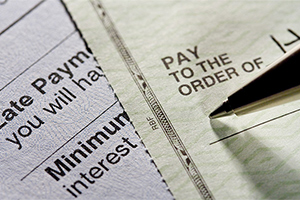 At Aaron & Franklin Tax, we have experience helping individuals like yourself sort out tax-related complications. When the IRS finds that you owe back taxes or are late on your payments, they will begin to calculate interest and penalties on the total amount. Unfortunately, this can add up quickly and turn a small delinquent debt into an unmanageable sum before you know it. There are a number of penalties that can be tacked on, from failure to file or pay to tax fraud. If there were factors out of your control that kept you from paying your tax debt, there may be hope for penalty abatement.
There are a few factors that may be considered to abate penalties and interest, including:
Major illness or death in the family
Theft or destruction of your records
Disasters (flood, hurricane, earthquake)
Ongoing period of unemployment
Divorce or other major life changes
You can rest assured that we employ numerous tax professionals, including EAs and CPAs to assist you. Contact our team at (888) 602-3204 today to set up a free consultation!